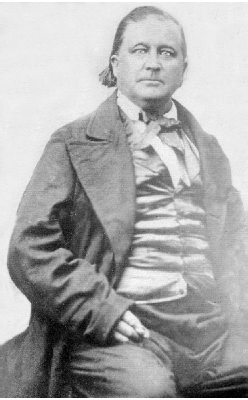 From the life of Joseph Holbrook
BELOW From the journal of Mosiah L Hancock
Note reference to our ancestor Joseph Holbrook
At Battle of Crooked River:
http://en.wikipedia.org/wiki/Battle_of_Crooked_River
also of note is that Joseph Holbrook was a member of the Zions Camp March – and was one of the very few – that took his entire family with him on the way. You can see in Zions Camp story in one of the church videos.
http://en.wikipedia.org/wiki/Zion's_Camp
[Mosiah Hancok journal]
. . . now go back to our celebration of the Fourth of July. The noble Prophet gave vent to his feelings of joy for the restoration of the Gospel, and or it being set up in this chosen land of liberty. We all felt very happy on that joyful day. When we returned home, we found that the mobocrats had begun to exercise their hatred toward the Saints. They were shooting and killing their hogs, sheep, cows, and chickens; they would shoot the Saints from behind trees, houses, banks and thickets, or from wherever they could hide themselves; and then raise the cry that the Saints were doing these things. We being few in number, had to tolerate to some extent their power. I well remember when Brother David Patten and Brother Carter were killed at the battle of Crooked River; and also several of the brethren wounded! Brother Joseph Holbrack was literally hacked to pieces, and he was brought to our home about the first of April. My mother nursed him for about three months. He had to remain in the hay loft all the time until he was able to get out of the state. One evening, old Sam Bogart and two other men came hunting him. He was hid in the hay loft covered with flax. The men were heavily armed, and they searched the premises around before they came up to the house late at night. I would have all who read this to understand that my parents were not people of blood; yet there had been so much murder, rapine, and crimes perpetrated by the mob, that my father did not know how to treat the "Christians" of Missouri. Father got his broad axe and the "women's" axe for mother, and said, "We will set the bench before the fireplace for them to get warm---then if they start any trouble, I will grab the broad axe and you take the other axe and we will sell our lives as dearly as possible. We have Brother Holbreck and the three children to defend!" The axes were placed behind the door, then father stood in the door way, and mother stood with rifle in hand.....the bandits made their approach on the outside. Said Sam Bogart, "I have a search warrant for Joseph Holbreck". Father asked them to come in, but Bogart said he didn't believe Holbreck was there. So they went away.
Not sure if this is same man below – but interesting also
http://www.2s2.com/chapmanresearch/user/documents/hancock.html
see Joseph Holbrook photo biography, journal etc :